Ladera Ranch, CA Homes and Real Estate
| | |
| --- | --- |
| | Ladera Ranch is a 4,000 acre master-planned community (zip code 92694). Designed from the onset to create a great sense of community, Ladera Ranch is broken into nine Villages, each consisting of ten or more, Neighborhoods, each of which designed by individual home builders. Five of the nine villages have clubhouses themed on a particular architecture style that is emphasized within that village. There are also parks, pools, playgrounds and open areas within each village. Ladera Ranch Trail connects the entire community, as well as much of the 1,600 acres of open space. The community is served by the Capistrano Unified School District. Within the community are the Chaparral and Oso Grande Elementary Schools and the Ladera Ranch School, which consists of both an Elementary and Middle School campus. |
| | |
| --- | --- |
| Ladera Ranch real estate includes a wide range of homes including condominiums, town homes, and single-family homes. It also includes the gate-guarded neighborhood of Covenant Hills. This is a community of up-scale, multi-million dollar luxury estates. Covenant Hills consists of fifteen neighborhoods, including 14 builder tracts and one custom home area. The tracts are Alisal, Amarante, Arboledo, Bellataire, Capistrano, Castillina, Encantada, Las Piedras, Meriden, Montanez, San Donato, Segovia, Sherborne, and Skye Isle. Whether you are a first time homebuyer, or someone looking for the ultimate in luxury living, you will find your home in family-friendly Ladera Ranch. Custom lots are still available as well. Single family homes and town homes for lease and homes for rent in Ladera Ranch are my specialty. Please use the links below to view all Ladera Ranch homes for sale, lease, lease-option, or rent, and Ladera Ranch custom lots. | Covenant Hills home |
Ladera Ranch home search
Search for homes for sale or lease. This includes pool homes, condominiums, single family (detached) homes, single story or single level homes. Also bank owned homes, distressed homes, lots and land, and homes for lease, including pet-friendly leases, and lease-options. The newest search is for single level homes and real estate for sale in the gate guarded luxury community of Covenant Hills. Also, the live/work homes with a residence above and retail space on the ground floor. You can also search for Ladera Ranch homes for lease by price range.


* Note - FHA approvals change constantly so be sure to call me to check for any updates to this list
Home search by price range
Many buyers prefer to search for homes by price range. For your convenience, I have created these searches in $100,000 increments.
| | | |
| --- | --- | --- |
| $ 300,000 to $ 399,000 | $ 600,000 to $ 699,000 | $ 900,000 to $ 999,000 |
| $ 400,000 to $ 499,000 | $ 700,000 to $799,000 | $ 1,000,000 to $ 1,200.000 |
| $ 500,000 to $ 599,000 | $ 800,000 to $ 899,000 | $ 1,200,000 up |
| | |
| --- | --- |
| | Distress sales and creative financing |
Ladera Ranch has been hit harder than many neighboring communities by distress sales. One reason is that as a newer community, Ladera Ranch attracted many first time homebuyers and "move-up" homebuyers who bought during the market peak of the mid-2000s. For many of these homebuyers, their home may now be worth less than they paid for it. Also, many homes were purchased using sub-prime or ARM (adjustable rate mortgage) loans. As the rates on these loans have increased, many homeowners are finding that they cannot afford the higher loan payments. This has resulted in a higher than average number of foreclosures (Bank owned and REO homes) and short sales in Ladera Ranch (To learn more about short sales, visit my web page here). For buyers and investors, this presents many excellent opportunities to pick up bargains and amazing deals. Many homes are available for purchase for much less than they were originally sold for.
The current market as also opened the door for certain types of creative financing. Some homeowners may be willing to finance a 1st or 2nd trust deed. This type of financing is known as "owner will carry" or "owner may carry". A lease-option is another creative alternative. Be advised however; there is no 100% financing available. Most owners offering to carry a loan still require a 10% or 20% down payment and will check credit, etc. This is ensure that you are qualified for the purchase. For lease-options, it is strongly advised that you read through my all about lease-options page. This will help you determine whether a lease-option is the right move for you.
If you are interested in distress property real estate in Ladera Ranch, call me. There can be many pitfalls in purchasing these types of properties. I am experienced in purchasing bank-owned and short sale homes and I can guide you effectively through the entire process!
---
Villages & Neighborhoods
Ladera Ranch is divided into nine, distinct neighborhoods of homes, including Avendale, Bridgepark, Covenant Hills, Echo Ridge, Flintridge, Oak Knoll, Terramor, Township, and Wycliffe. Within these villages are several neighborhoods or tracts of homes built by various developers. Gate guarded Covenant Hills includes many luxury homes, custom homes, and buildable custom home lots. Terramor Village is distinguished by its focus on 'green' architecture and technology. It also incorporates the famous Ladera Ranch interactive water park. Flintridge Village is home to the Wagsdate dog park.
Villages
Neighborhoods and tracts
Avendale
Astoria, Berkshire, Canopy Lane, Charleston Place, Front Street, Greenbriar, Savannah, St. Mays Road, Sterling Glen,

Sumners Way

,

Tether Moon

,

Weatherhaven

, and

Willow Bend

.
Bridgepark

Chambray

and

Westcott

.

Covenant Hills

Alisal

,

Amarante

,

Bellataire

,

Capistrano

,

Castellina

,

Encantada

,

Las Piedras

,

Meriden

,

Montanez

,

San Donato

,

Segovia

,

Sherborne

,

Skye Isle

, plus Covenant Hills custom homes and new home lots.
Echo Ridge

Atherton Glen

,

Lexington

,

Potters Bend

,

Sylvan Oaks

,

Tamarind

,

Tattershall

, and

Trail Ridge

.
Flintridge

Belmont Hill,

Chimmney Corners

,

Clifton Heights

,

Hampton Road

, and

Reston.

Oak Knoll

Amberly Lane

,

Fairfield

,

Maplewood

,

Prescott

,

Sarasota

,

Shady Lane

,

Sycamore Grove

,

Trails

,

Whispering Creek

, and

Wyeth.

Terramor

Arborage

,

Banister Street

,

Branches

,

Briar Rose

,

Claiborne

,

Evergreen Ladera

,

Mosaic

,

Sedona

,

Sutter's Mill

,

Tarleton

,

Valmont

, and

Walden Park

.
Township

Aldenhouse

, The Gables, and

Three Vines

.

Wycliffe

Chesapeake

,

Davenport

,

Sansovino

, and

Surrey Farm

.
Custom home lots
| | |
| --- | --- |
| | Interested in building your dream home? The Ladera Ranch gated community of Covenant Hills has a number of custom home lots available for sale and for the construction of your home. Design your own castle in exclusive Covenant Hills. Many sites offer panoramic views of the Saddleback mountains or Ladera Valley. Home sites range from approximately 8,000 square feet to over 28,000 square feet. Call me for information on acquiring a custom home lot and building your own home! The following link lists all Covenant Hills home lots for sale. All plans for homes on Ladera Ranch custom lots must be approved by the Ladera Ranch Design Review Board. Generally you have five years to plan and construct your home. Like all property purchases in Ladera Ranch, you may have to pay the Ladera Ranch Enhancement fee of 1/4 of 1% of the purchase price. |
---
What is the current market value of my home?

If you are interested in finding out the current market value of your home, I will be happy to provide you with a complimentary Comparative Market Analysis (CMA) of your home in Ladera Ranch or anywhere else in South Orange County. To produce your custom CMA, I review recent sales of homes similar to yours in the neighborhood. This includes homes with comparable size, amenities, location, number of bedrooms, etc. I also factor in current active listings. homes that are in escrow, and distress sales, like bank-owned and short sales in the community.

The real estate market changes frequently. With a current, professional CMA, you will have an excellent idea of your homes value in today's complex real estate market. To get started, just click the link below and be sure to include your home's city and complete address.

I would like a complimentary evaluation of my home's current market value!
---
| | |
| --- | --- |
| | I am interested in selling, listing, or leasing my home, or I am considering a short sale |
If you are considering the sale or lease of your home in Ladera Ranch or other area of South Orange County, CA, please, call me first!

If you are interested in selling your home, I will start by providing you with a comparable market analysis (also known as "comps"). This will help us price your home accurately. Next, I will expose your home to the widest range of buyers available by utilizing state-of-the-art web tools and high-technology marketing techniques. I will also take up to 20, high resolution photographs of your home. This will attract buyers and get the showings started. Equally important is feedback from agents and buyers. With my sophisticated feedback and reporting tools, you are always kept in the loop! I will be happy to sit down with you and explain the entire process! More information on selling your home is here.


---
If you are in a possible Short Sale situation or in financial distress, call me! I can provide you with complete information on the short sale process. Short sales can be a difficult and draining process. You are under enough stress -- Let me help out! I am experienced with Short Sales and use a professional short sale negotiator (at my cost!) to work with your lender and expedite the entire process. You can read about how to short sell your home with me here. I will also help you find a home for lease in Ladera or other OC city after your sale.
---
If you are interesting in leasing your home, look no further! You need the assistance of an experienced leasing agent who will: 1) price your lease accurately 2) expose your listing to the maximum amount of potential tenants through the Internet 3) screen applicants thoroughly, and 4)protect you by using approved California Association of Realtors forms. As your listing agent, read what I will do for you here.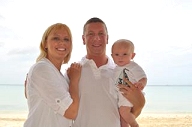 Call me at (949) 290-3263, or just click the link below to get started!
I am interested in speaking with you about selling or leasing my home!
---
High Resolution Floor Plans Available!

A floor plan shows the layout of the entire home, not just part of it. Floor plans reveal the proportions of rooms, the number of rooms and the traffic flows among them. A buyer can instantly see, for instance, if the kitchen is conveniently close to the dining room. Also whether bedrooms open directly onto an entertainment area, or whether a trip to the guest bathroom will involve a long walk through the home.

I can provide you with complimentary, high resolution floor plans for any standard builder home or condominium in Ladera Ranch or other area of South OC. These are conveniently e-mailed to you, usually with 24 hours of your request. Just click on the link below, and be sure to specify the city and the tract that you are interested in.

Please note that as of Jan 1, 2012, we are now being charged for each floor plan. We are still happy to send you a floor plan, but please DO NOT request a floor plan if you are an appraiser, if you are not serious about buying or leasing a home, or if you are working with another real estate broker -- Thank you for your understanding!

Please send me an e-mail with floor plans for my selected tract
---
Ladera Ranch schools
| | |
| --- | --- |
| Ladera Ranch is served by the Capistrano Unified School District also known as the "Capo" district. Within the community are the Chaparral and Oso Grande Elementary Schools and the Ladera Ranch School, which consists of both an Elementary and Middle School campus. Ladera Ranch schools are considered to be excellent. Schools score in the 80 and 90th percentile, generally the top 15 percent in the state. Tesoro High School in Las Flores and the soon-to-be-opened San Juan Hills High in San Juan Capistrano are the nearby public high schools. Two Catholic high schools, Santa Margarita and J. Serra, also serve the community. | |
School Links
Pre-schools & Private schools
Elementary Middle, and High Schools - Public
---
Ladera Ranch property taxes, association dues, and fees
Ladera Ranch property taxes do include a Mello Roos assessment, since the community is relatively new. The Ladera Ranch Mello-Roos districts were created to raise money by the sale of bonds, for the purpose of financing infrastructure improvements for that community such as water & sewer, new schools, streets, and parks. These bonds are not permanent, and usually have a life span of 15 to 25 years before they are paid off in full.

All homeowners in Ladera Ranch are members of LARMAC (Ladera Ranch Maintenance Corporation) and pay monthly dues to this association. Currently, the base assessment for master association dues at Ladera Ranch is $150 per month. This includes access to all recreational amenities including five Village Clubs, pools, parks, dog park, tennis courts, basketball courts, and all urban and natural trails running through and around Ladera Ranch. The base assessment also includes high-speed Internet access and access to LaderaLife, the online community Intranet, exclusive to Ladera Ranch residents.

Ladera Ranch taxes and fees do vary from home to home and village to village. Please feel free to call me for specific information on property tax, Mello Roos, fees, and association (HOA) dues in Ladera Ranch.
---

Please call me if you are interested in Ladera Ranch, CA homes or real estate. I will happy to help you find a home for sale, lease, lease-option, rent, or relocation in this city. I can also assist you in selling your home. If you are interested in relocating, I will keep you updated with MLS listings. Also, help finding lowest property tax homes. Investors - Ladera Ranch real estate also includes short sale and bank owned real estate opportunities. Call me for a list of bargains! Do you need a customized search for Ladera Ranch homes? Call me and I'll sent up an automated MLS home search for you that will e-mail you whenever a new home with your requirements hits the market!